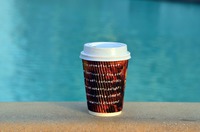 Andor Gyulai
Bike Rider and Photographer
I'm a rider and wildlife photographer. I've been on the road and writing about my adventures since 2013.
Leave a note or follow me online
Do you have a question about my work or any suggestion? Don't be afraid to leave a comment, share your ideas or just say hello.
Who says that a traveler can't get lost? It happens more often than you might think. But as a result, you'll have the greatest stories ever. To make sure that you'll stay on the safe side of things, I am going to share these 10 tips that will make your moments of being lost in the wilderness cool and perhaps even enjoyable.